There are several reasons you may need to use the Google Review Transfer form to move reviews from one listing to another. Say for instance you move business locations. You will need to create a new listing and mark the old listing as closed and permanently moved. In this case you do not want all your reviews attached to that old listing but to the new listing you create for your business at the new location. Google has made this a rather easy task in some cases.
Currently this should only be used if your still in the old Google Places dashboard which you can see a screenshot of below.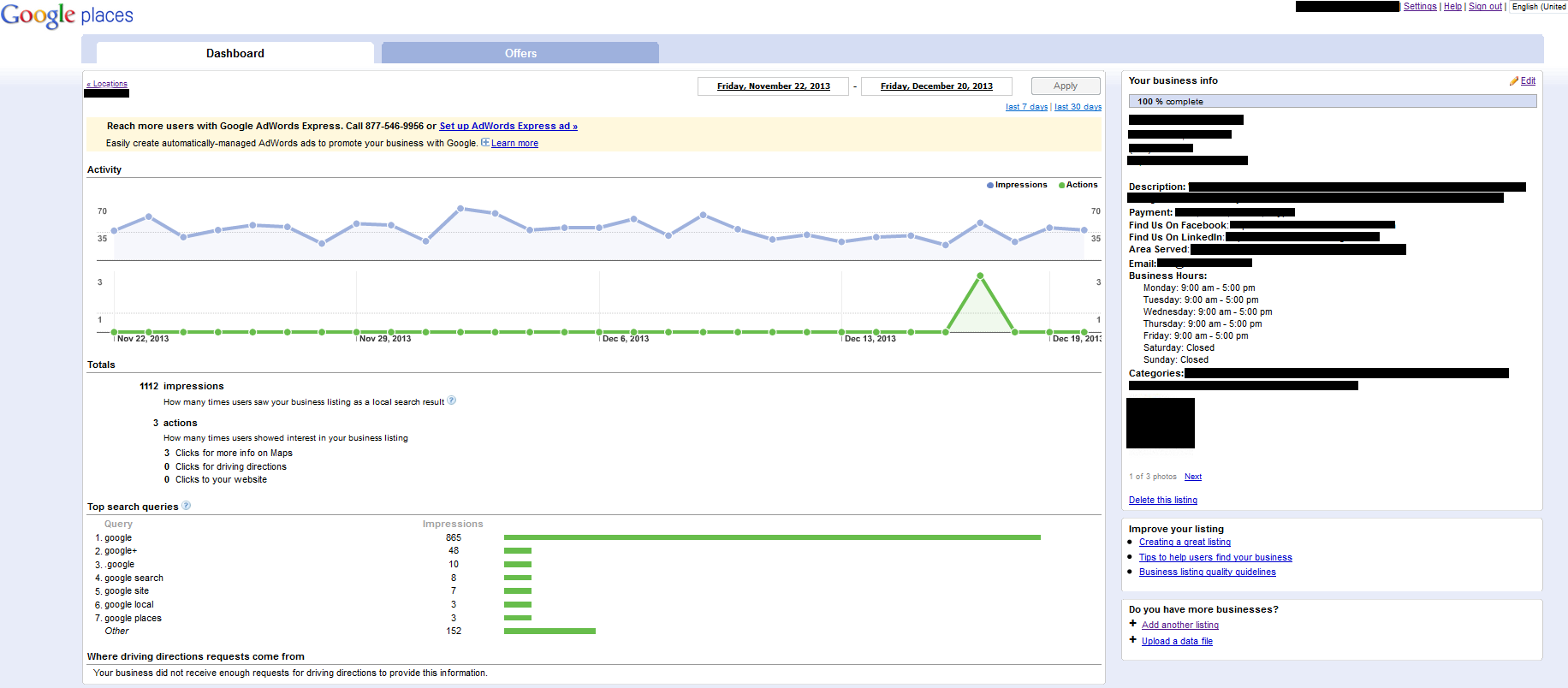 To access the form go to the following URL https://support.google.com/business/#topic=2794267&ts=3054546,3141976&contact=1
Once you click that link you will see the following Google Review Transfer Request screen where you need only fill in 3 boxes and submit the form.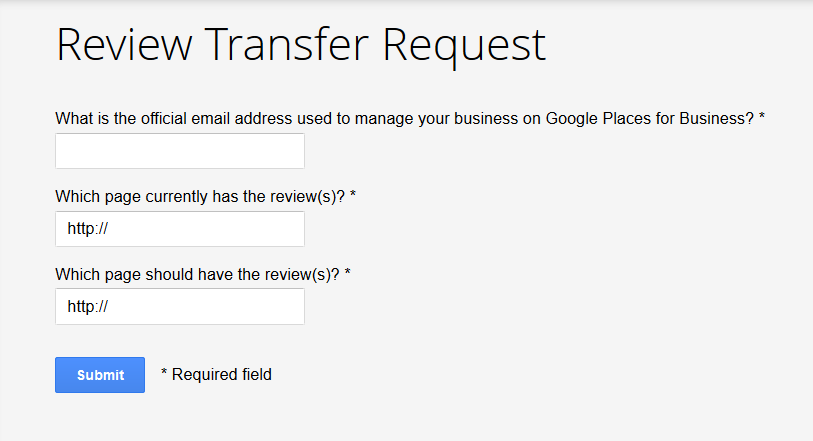 Once the form is submitted it is just a wait game as the ball is now in Google's field. If you do not see the reviews transfer over or receive any feedback within a week or two I would go to the Google and Your Business forum and post there for additional assistance.

Link to this page

Link to this page
Copy the code below to your web site.
The following two tabs change content below.
As a Local Search Marketing Specialist Grant Brott's role is to help business owners increase their local visibility by ranking them for geographically-related keywords. Grant has 8 years in the search engine optimization (SEO) field, including several years with a focus on in the rapidly growing area of local search marketing.
Latest posts by Grant Brott (see all)