About Grant Brott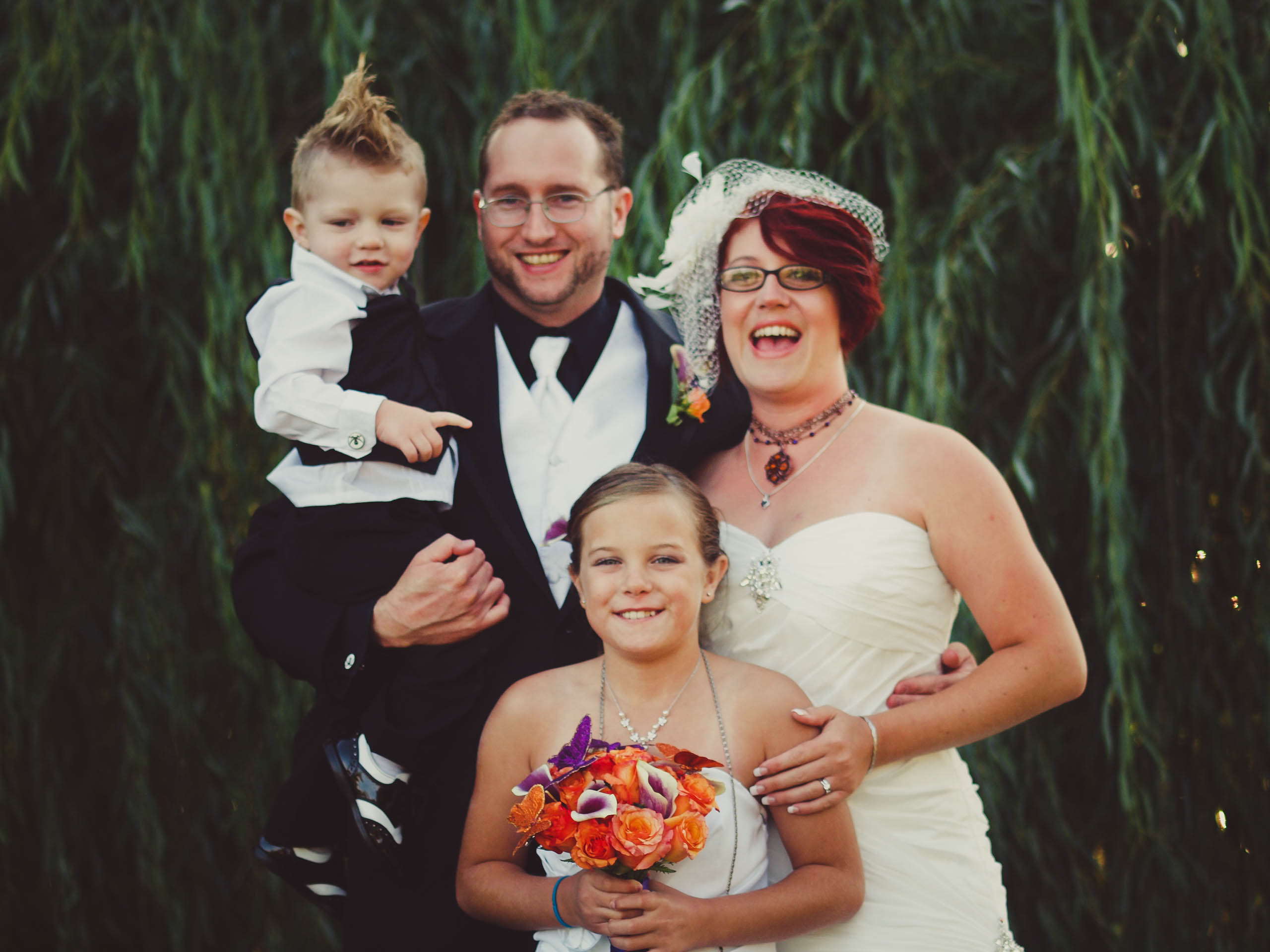 That's me Grant Brott up above with my loving family. I consider myself blessed to be able to work in a field I love Local Search Marketing and be able to do it from home where I am able to spend quality time with my son as he grows up during these early years.
The Story That Lead To This Site
The high school years is where my path to the internet started back in high school where I took several new computer classes my junior and senior year from graphic design and animation to web design. Yes back then web design was very basic HTML and lots of shiny flashy things. After high school I went into the United States Marine Corps. During my 5 year enlistment I had a long cold night of guard duty and of course did not think to bring a book to read but my friend who was on duty prior to me said hey take this its a great book and handed me Robert Kiyosaki's book Rich Dad Poor Dad and if you have not read it I highly recommend it and here is an Amazon affiliate link for it. I read the entire book between the 8 hour guard duty shift and the following day off I had. That was my first exposure to business and from there it just snowballed. I had a Warrant Officer who heard me talking about the book and he worked with several of us on business, investing and other areas related to all that. The learning continued until I got out at which point I went back to school for webdesign.
After the military life, this was 2003 and over the next 2 years I helped my Nana out with her web design business troubleshooting technical HTML issues and the like while I attended school for Dreamweaver, HTML and CSS. Around year two as I was finishing up my various certificates she asked me if I knew anything about Search Engine Optimization. I was like never heard of it but give me a minute. I then opened up Google and Googled It. After getting a really rough introduction over the next ten minutes or so I responded to her, I do not know much about it but if you got a client that wants it done I can figure it out. That was the moment my interest was sparked, at first it did not click that this was something I was passionate about but something I could do to make a few extra dollars helping Nana out with a clients site. It never occurred to me that this would be something I would be so very interested in at the time and create a career out of it. That was the day my self taught education started. Over the next year I read everything I could get my hands on related to SEO and online marketing. I pulled in more and more work for SEO and continued to learn. Any classes that I came across I signed up for.
It gets real, fast forward to around 2008 when I was asked about local SEO which I was not very accustomed to but when I started spotting the local hooks and things it really pulled me in that I could do so much more to help out all these very small family run businesses I was doing work for already. I loved working with the clients and hearing how happy they were with what I was doing. That was the point i realized not only was SEO very interesting but Local SEO was something I really enjoyed and was passionate about so I decided to narrow my focus to Local Search only. Since then I have been working on the local level. I still keep up with all the normal and national SEO stuff but prefer to work with smaller local oriented businesses.
Agency life starts, in 2012 I started doing some contract work on the side for a marketing company doing link building. I worked my way under their local guy and started doing citation building for them. Over the next year I was blessed with the opportunity to become a full time member of their amazing team. March 2013 I was hired on full time with Consultwebs, Inc. Over the next half a year I took over and started managing a large amount of local locations. During the short period of time I was working with the team it dawned on me that this was something I wanted to do for the long term and I wanted to make sure I could start networking in the community of Local and pass along the awesome amount of information I have obtained over the past 6 years on Local SEO to others interested and passionate about the field.
Grantbrott.com was born. A way to pass on my education to others and another opportunity for me to write about one of the great passions of mine. I continue to work for an Awesome team at Consultwebs, Inc. and have no intentions of changing that, the learning and enjoyment of working with other like minded and passionate people cannot be put to words but it is an experience I plan to make a long term one.

Link to this page

Link to this page
Copy the code below to your web site.
The following two tabs change content below.